Make money with Google Ads... just like me!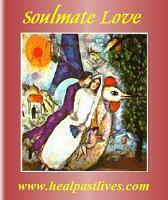 AFFILIATE TOOLBOX:
Let's Make Money Selling eBooks!
"Secrets of Soulmate Love":
*** Ezine Articles ***
You can use these articles - customized for this ebook - in direct ezine marketing campaigns (preferably opt-in, safelists). If you use these, you must NOT alter the article and you must give credit as shown below. You are free to write your own.
==========================================
Ezine Article #1: "Getting Love to Last a Lifetime!"
==========================================
Hi [FirstName],

What do you want out of a loving relationship?
* Having a best friend as a lover?
* Feeling ever deepening levels of love?
* Being in a joyful, harmonious partnership?
* Enjoying a ever more satisfying sex life?
* Building a blissful, lasting relationship?
Here is a Secret of Soulmate Love... to help you to recognize how mates express love for one another... the "Four Languages of Love" we all can speak.

Words of Love: This is the language that women want to hear and that men often have trouble speaking. Feeling love for your mate and doing loving things for them is wonderful but it is not the same as expressing it with loving words... especially "I love you!"
If you cannot say loving words to your mate, you have work to do on loving yourself more. Saying "I love you" is a lifeline to your mate. Say "I love you" with no "ifs, ands, or buts." Say it often. Say it like you mean it.
Gifts of Devotion: This is the language men most often speak. Gift giving is part of how you show that you truly care for your Soulmate. The best gifts are those that show thought, show that you care, and that you are sincere in expressing your love.
A well thought out gift shows that you really know your Soulmate and that you care to give them your best... the gift of a thoughtful mind and a loving heart.
Acts of Service: This is the language that men most often speak and that women most often do not hear. Actions speak louder than words. It is far harder to do loving acts of service for your mate than it is to say you love them, give them gifts, or lavish quality couple's time and attention on them.
It is what you do that shows that you mean the loving words you say.
Sharing Quality Time: This is the language women most often speak. The quality of the time you spend with your Soulmate is more important than the quantity of time you have available to be together.
Quality time means that you both are carving out time... just to nurture the relationship. The best use of quality time is to "make your relationship fun" and to remember all over again why you are in love.
This all boils down to making love a priority... If you want to do that then you need to add love to your daily routine. You must be determined to do this, every day, day after day, in sickness and in health, for richer or poorer until death do you depart into another plane of existence.
When you make your love for your mate a priority, it should not be a chore but something you enjoy doing. Soulmate love is true bliss and life on Earth a real Heaven!
What others are saying...

"These (Soulmate) books are a tremendous resource and are a must read for all who are dedicated to creating lasting joyfulness in their soulmate relationships!" Carrie R. - RI

"The unique combination of your 'relationship principles' and 'soulmate sex tools' contained in each one of your books have opened my eyes as to how to attract and then to nurture a loving soulmate partnership while sharing an incredible sexual relationship." Jody H. - FL, US

For testimonials from readers who have used this life changing program of Soulmate Love... go online to http://www.healpastlives.com/soulmate.htm

Order on line - any time of the day or night - and you can be on the road to more love... within minutes!

Get all the Soulmate Love you desire and deserve. Go to: http://www.healpastlives.com/soulmate.htm

Looking forward to helping you,

Ellen of www.healpastlives.com
ellen@healpastlives.com

P.S. Please send for some free reports on "Soulmate Love" via autoresponder... they will be automatically sent to your emailbox within 5 minutes.

mailto:getloved@healpastlives.com for a sample of "Soul #1" to "Discover 32 Kinds of Exotic Kisses!"

mailto:gethappy@healpastlives.com for a sample of "Soul #2" to "Bring Tantric Bliss to Your Lovemaking!"

mailto:getkind@healpastlives.com for a sample of
"Soul #3" to "Breathe Your Way to Better Sex!"

mailto:gettrust@healpastlives.com for a sample of "Soul #4" to "Learn to REALLY Trust Your Partner!"

mailto:getjoy@healpastlives.com for a sample of
"Soul #5" to "The Joy of the Orgasmic Tongue!"
==========================================
Author's Short Bio: only if you want to include it!
==========================================
Ellen Mogensen

Author of 9 Books on Luck, Soulmates, Karma, and More!
Creator of The Largest Resource on Past Life Healing
Change your life for F~R~E~E at www.healpastlives.com

532 Old Marlton Pike
Fun Life, #248
Marlton, NJ 08053
==========================================
Back to the Main "Affiliate Toolbox" Page
KEYS:
F-R-E-E:
SERVICES:
BOOKS:
TOOLS:
CONTACT:

Discover the Ancient Secrets
to Creating Vibrant Health!

Breakthrough Chakra Healing Program
combines the BEST of Ancient and Modern
Technologies to Heal Your Life Naturally.

Click here or on the image of the ebook for
testimonials about healing successes!
Home | Instant Info | Past Life Profile | Catalog | Email
Terms of Service Earnings-Income Statements Health-Medical Statements Our Services
Copyrights-Trademarks Notice Privacy Notice GDPR Anti-Spam Policy
FTC Compliance Notice DMCA Compliance Notice Social Media Disclosure
Report Abuse

Web Site Hosted by Net Atlantic

by New Age Web Marketing
Copyright © 2000-2021, Ellen A Mogensen, Past & Now Forward Holistic Counseling,
532 Old Marlton Pike, Fun Life 248, Marlton, NJ 08053 (856) 988-0197
Past Forward(TM) & Now Forward(TM) are trademarks of The Fun Life Company.
All rights reserved. http://www.healpastlives.com heal past lives, karma, reincarnation