Make money with Google Ads... just like me!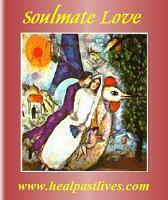 AFFILIATE TOOLBOX:
Let's Make Money Selling eBooks!
"Secrets of Soulmate Love":
*** Winning Headlines ***
You can use these headlines - customized for this ebook - on your site or in ezines as text links, and banner ads, or as the subject lines in email ad campaigns, etc. Or use your own! :) Be attention grabbing but be sure to practice good karma!
For Those Seeking a New Love:
Attract the Love of Your Life... Do it Now!

Find Your "Heaven Sent" Love!

"Where can I find someone to love me?"

Looking for Lasting Compatibility?

Searching for a Love to Last a Lifetime?
For Those Starting Over:
Worried You Will Never Find Love Again?

Want to Fall In Love For All The Right Reasons?

God wants you to be happy! Accept His Invitation Here!

Discover 5x77 Keys To Soulmate Love & Ecstasy

Losing at Loving? Ready to Start Winning?
For Those Wanting More Out of Their Partnership:
Do You Want an Even BETTER Relationship?

Looking to Make Your Marriage Even Happier?

Want to Fall in Love All Over Again?

Become More Blissful: Same Partner, Deeper Love!

Know More Kindness, Trust, Harmony, & Joy NOW!
For Those Wanting "New Age" Love:
Soulmates Exist: Yours is Just a Click Away...

The Search for Spiritual Chemistry Ends Here...

Seeking Your Bashert, your own Spiritual Love?

Find Your One and Only True Soulmate Here!

Get the Love of Your Lives... Attract Past Life Lovers!
For Those Who are Tantra Fans:
Secrets of Making More Passionate Love with Sacred Sex!

Find True Healing Through Sexual Relationships!

Discover "Lost Secrets" of the Kama Sutra...

Bring Your Lovemaking to Heights of Tantric Bliss!

Sex! Super-Charge Your Love Life NOW!
Setting Up a Text Link:
<a href="http://hop.clickbank.net/?x/soul_mate">YOUR HEADLINE HERE</a> where ?x is your ClickBank id!
Example:<a href="http://hop.clickbank.net/?my-click-bank-id/soul_mate">Sex! Super-Charge Your Love Life NOW!</a>
Just copy and paste and text you want into the headline area between the > < tags.

Your will see that the headline is underlined as a hypertext link on your web page.

Try several different headline links in various web pages on your site. People may respond to one headline and not to another. The more headline links you have out there, the more people are likely to click through and buy!
Back to the Main "Affiliate Toolbox" Page