Make money with Google Ads... just like me!


Cure #10: Bloom and Grow with the Power of Bach Flower Essences
Flower essences (a unique product from Bach) are powerful medicine. They are special natural foods (closely related to herbals) containing concentrated doses of flower extracts. All these natural ingredients automatically work with your body-mind to produce the energetic harmony essential for good health.
How to Use Bach Flower Essences to Get the Best Healing Results:
* Consult your doctor before taking any herbals to make sure it is safe for you.
* Only use as directed on the label - never take too many or take them too often.
* Unless directed otherwise, take them 1 hour before meals only with water.
* Do not take 3 or more essences in combination unless approved by your healer.
* First test the flower essences on a day where you can monitor your reaction.
Cautions When Using Bach Flower Essences (Herbals) in Healing:
* Stop if you feel allergic, nauseous, dizzy, disoriented, irritated, or unwell.
* If you have a bad reaction, drink plenty of water to flush your system.
* Keep them out of heat/sunlight and store them where children cannot get to them.
* Consult your doctor if you have, allergies, are pregnant, or on medication.
Flower Essence Short Description
Agrimony: Alleviates the inner mental torment that hides behind a brave face.
Aspen: Relieves fears and anxieties that seemingly have no known cause or origin.
Beech: Alleviates the desire to be intolerant of your own or other's faults.
Centaury: Helps one to overcome being weak willed and bullied by others.
Cerato: Enables one to trust their own judgment and not to over rely on others.
Cherry Plum: Helps one to overcome nervous breakdowns and dark, suicidal thoughts.
Chestnut Bud: Enables one to learn from past mistakes and to make progress in life.
Chicory: Helps one to stop being selfish, possessive, and manipulative of loved ones.
Clematis: Alleviates tendencies to day dream and to live in one's own fantasy world.
Crab Apple: Helps one to overcome feelings of self hatred, self disgust, uncleanness.
Elm: Helps those who become suddenly overwhelmed by duties and responsibilities.
Gentian: Relieves deep seated feelings of hopelessness, despair, pessimism.
Gorse: Relieves extreme and intense feelings of discouragement and despondency.
Heather: Alleviates tendencies to be preoccupied with one's own problems.
Holly: Opens one for unconditional love to overcome hatred, envy, and jealousy.
Honeysuckle: Helps overcome living in the past or grief at the death of loved ones.
Hornbeam: Helps overcome feelings of mental weariness and lack of enthusiasm.
Impatiens: Alleviates tendencies to be irritable, impatient, nervous, and frustrated.
Larch: Alleviates tendencies to be unconfident, discouraged, and envious of others.
Mimulus: Relieves fears and anxieties caused by daily living (illness, accident, etc).
Mustard: Helps one to deep, black depression which has no known cause or origin.
Oak: Helps to regain inner strength when exhausted but need to struggle on.
Olive: Helps those recovering from long standing exhaustion in body and mind.
Pine: Alleviates tendencies to blame oneself for other's mistakes or for anything wrong.
Red Chestnut: Relieves fears and anxieties caused by over concern for loved ones.
Rock Rose: Helps one to release frozen fear caused by narrow escapes from death.
Rock Water: Alleviates tendencies to be inflexible, self repressed, and self focused.
Scleranthus: Helps overcome mood swings caused by chronic indecision.
Star of Bethlehem: Helps release the after effects of shock caused by sudden trauma.
Sweet Chestnut: Helps break the cycle of long standing and extreme mental anguish.
Vervain: Alleviates tendencies to be hyperactive, over achieving, and constantly tense.
Vine: Alleviates tendencies to be inflexible and domineering in dealings with others.
Walnut: Helps to protect one to overcome major life changes or addiction.
Water Violet: Alleviates tendencies to be disdainful, condescending, and aloof.
White Chestnut: Helps break patterns of unwanted thoughts, beliefs, and worries.
Wild Oat: Helps one to overcome uncertainty about taking the correct path in life.
Wild Rose: Opens one to overcome apathy and resignation to unpleasant life situations.
Willow: Alleviates tendencies to be resentful, bitter, self pitying, and "a victim of life".
Before using any of these techniques, click here for a "Word of Caution."
Credits: summarized from "Bach Flower Essences for the Family"
KEYS:
F-R-E-E:
SERVICES:
BOOKS:
TOOLS:
CONTACT:

Discover the Ancient Secrets
to Creating Vibrant Health!

Breakthrough Chakra Healing Program
combines the BEST of Ancient and Modern
Technologies to Heal Your Life Naturally.

Click here or on the image of the ebook for
testimonials about healing successes!

Click below for information on "Depression", "Anxiety", "Stress":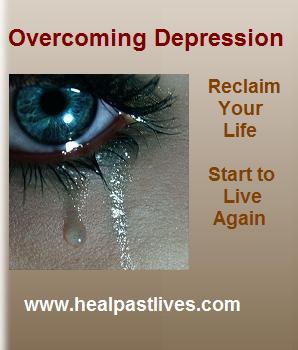 Click the Book Covers

Get What You Need to
Take BACK Your Life!
Start Living Again!
Now is the Time!
Home | Instant Info | Past Life Profile | Catalog | Email
Our Services Terms of Service Coaching Agreement Earnings-Income Disclaimer
Health-Medical Disclaimer Affiliate Disclaimer Copyrights-Trademarks Notice
Privacy Notice GDPR Refund Policy FTC Compliance Notice Anti-Spam Policy
DMCA Compliance Notice Social Media Disclosure Website Accessibility Policy
Report Abuse

Web Site Hosted by Net Atlantic

by New Age Web Marketing
Copyright © 2000-2023, Ellen A Mogensen, Past & Now Forward Holistic Counseling,
532 Old Marlton Pike #248, Fun Life Company LLC, Marlton, NJ 08053 USA (856) 988-9716
Past Forward(TM) & Now Forward(TM) are trademarks of The Fun Life Company.
All rights reserved. http://www.healpastlives.com heal past lives, karma, reincarnation